SERVICES
---
Google Ads, SEM & PPC Management Service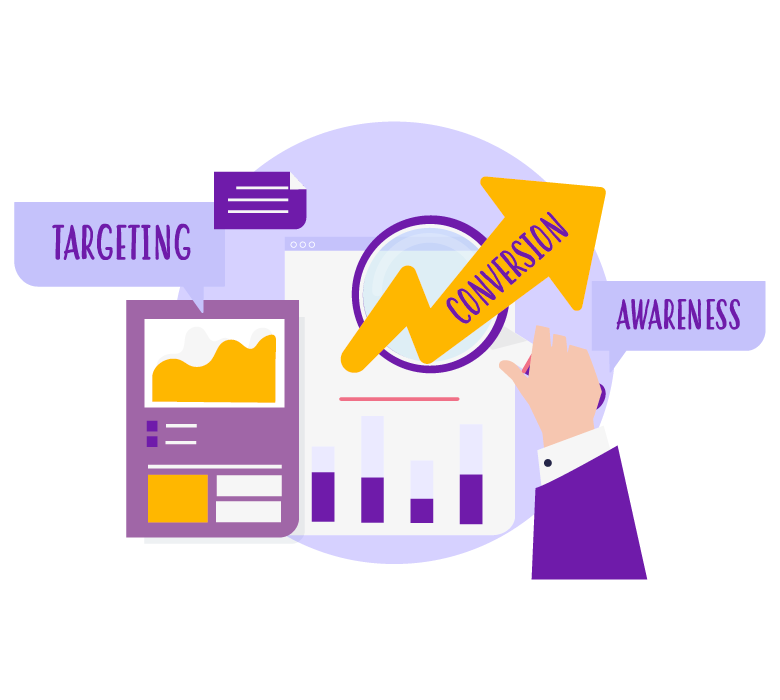 PPC Service That Helps Your Sales Reach New Level
Our SEM/PPC Management services help you acquire new customers fast. SEM (Search Engine Marketing) or PPC (pay-per-click advertising), is one of the best ways to target your most qualified audience. It allows you to maximise your business presence to those who are already looking for your product/service and gain a jump against competitors.

It is the process of advertising your business and maximising your online presence through search engines. When people are looking for a product or service like yours on Google, we will help your business appear at the top.

Check out our pay-per-click management pricing table below to see what's included in each of our PPC service plans, and to learn more about how paid ads can drive results for your business.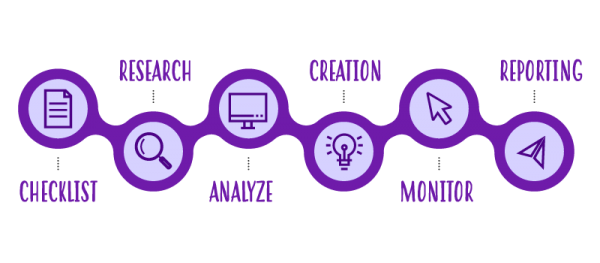 A Proven PPC Management Process
It comprises 6 phases:
Search Exposure is a leading PPC management company that focuses on your success as a whole. Whether you want to increase conversions, drive traffic to your website, or both, our PPC management services can help you reach your goals.
PHASE 1: PPC Audit Checklist
Figure out ways to get the most returns on advertising spend. We will study and fully understand your business, especially the goals behind the ads and reviewing the ad campaigns to ensure things are set up properly.

This checklist is designed to be run after two main triggers. This first trigger is when a new account is acquired. It is hard to know how to improve an account if you don't understand what has already been done. The second trigger is after at least 3 months of data for a campaign has been accumulated. After three months you should have enough data to review and gain deeper insights into what is working and what isn't.

This checklist will walk through setting up goals, ensuring campaign settings are optimized, allocating budget, reviewing keywords, choosing proper ad extensions, and more.
PHASE 2: Keyword Research to Identify Keyword Opportunities for Your Business
Spend money on the most cost-effective keywords. Thorough research will be conducted to find possible opportunities. Keywords are the search terms that people type into search networks such as Google when they are looking for something they are interested in.

We research thousands of keywords and measure search traffic, competition, and costs to select the best keywords for your advertising campaign.
PHASE 3: Analyze Competition
Keep an eye on your competitors. We will closely evaluate what your competitors are doing in the search engines. By identifying strengths and weaknesses in their advertising efforts, we will be able to develop a smarter approach for your campaign.
PHASE 4: Ad Creation
Develop effective search engine ads. For every ad, we write the headline, copy, and target the ads at specific keywords. We will also A/B split test the ads to identify high-performing ads.
PHASE 5: Monitor Your Ads and Optimise
Identify low-performing areas of your ad campaigns fast. We will keep an eye on your campaign daily. If results begin to decline, we will detect it immediately and pause low-performing ads. In addition, we can launch new ads to keep the results coming in.
PHASE 6: Reporting and Communication
Know how your paid search advertisements are performing. We will prepare monthly reporting for your reference. In addition, we will install conversion tracking on your advertisements. This will report the number of conversions we are generating with our PPC management services.
Why Invest In SEM/PPC Service
It's A Cost-Effective Way To Advertise
When you advertise in the traditional media such as newspaper, television, or billboard, you pay for the space that your ad occupies. It costs a lot per sq cm for advertising space in a newspaper or magazine, while billboard advertising can run into hundreds of thousands of ringgit.

PPC can refer to the same idea of an ad in a newspaper or magazine, except your ad shows up in search engines. And the best benefit is that instead of paying for the space that your ad takes up in results pages, you only pay Google for your ad when someone clicks on it. This makes PPC management cost extremely reasonable because the only time you pay Google is when there is serious potential for making a sale. This is when people click on the ad, they're usually ready to purchase a product.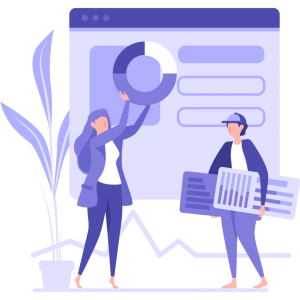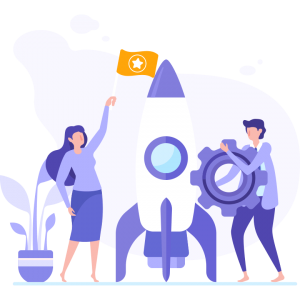 Get Results Instantly
Paid search ads will drive traffic to your website instantly and make a bid on that targeted keyword. Unlike organic search listings, you will be on the front page of Google instantly. However, you pay per click on your search ads. It is important to make sure you are paying for clicks that convert into conversions (sales).

In addition, it is even more important that your cost per conversion is not higher than the value of your customers. It would do even better with a great quality score (SEO service can improve your overall site performance). So if you're looking for a strategy that delivers fast results, PPC is the ideal strategy for you. Just make sure you audit your PPC campaign often to ensure it's working properly.
Customise Targeting Option
PPC allows you to use targeting to reach your most qualified customers. It is one of the most highly-targeted strategies available. We will target your business audience with specific content that is most relevant and valuable to them.

Here are a few ways and criteria to consider in Google Ads to target your audience:

Demographics
The common way to target your customers, the demographic audience targeting allows you to serve ads based on a user's location, gender, location, and even the kind of device they use to search.

In-Market
One of the most effective ways to target your audience as it allows you to reach customers who have been searching for similar products and services that your business offers. This means targeting customers who are the most interested in your products. Your ads can be served to users who have previously purchased something from your website, or users who are interested in what you sell.

Custom Intent
When you set a custom intent audience within Google Ads, you're able to choose words, phrases and keywords that relate strongly to those who are most likely to make a purchase on your website. Also, this includes adding website URLs, YouTube content URLs, and more to fine-tune your targeting even more.

Remarketing
One of the most beneficial PPC strategies out there, remarketing allows you to essentially re-serve your ads to users who have clicked on your ads before. Remarketing ads are extremely beneficial because they keep your business and products at the top of customers' minds — especially those who were close to making a purchase before.

Similar Audiences
You can show your ads to people whose search behaviour is similar to those of your site visitors. These people are more likely to be potential customers. For example, if the overall demographic of your remarketing list is 30-year-old women, and the intent is to purchase a moisturiser, you could also serve this ad to other 30-something women — regardless of whether they've searched for your product.

Content Keywords
Using specific keywords within the content of your ad allows your ad to appear to users who search for that key term. The great thing about targeting with keywords is that you can change them to according to the season or the holiday, etc. You can hand-craft the keywords you use to target a specific demographic or search intent, too.
Affordable & Effective PPC Pricing Packages