SERVICES
---
Affordable & Professional SEO Service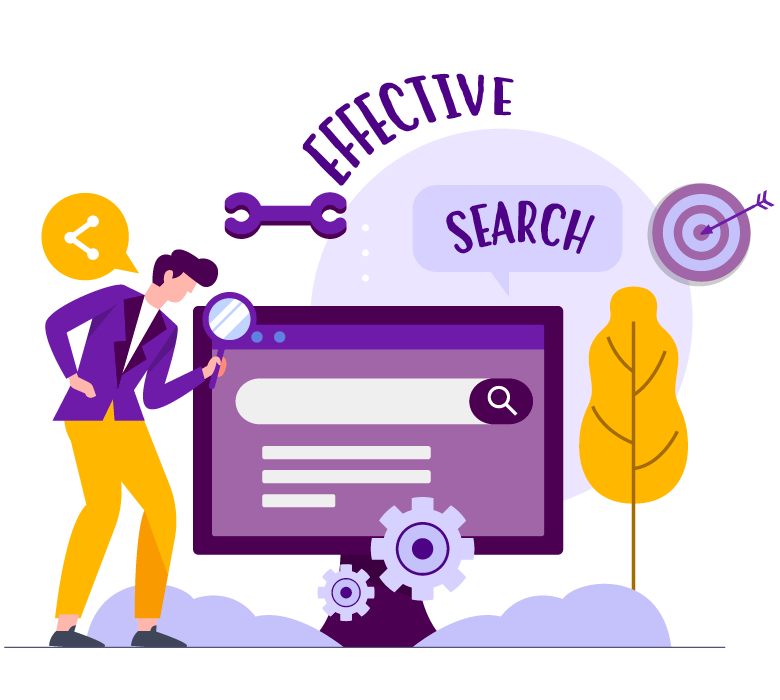 SEO Optimization & Marketing Service
SEO is one of the best online marketing strategies to help your business maximise the online presence of your website, drive potential traffic to your site, target qualified leads, and earn more conversions & revenue. That is why SEO is a critical part of a successful business model.

A custom SEO campaign with Search Exposure targets on-page and off-page SEO, which includes things like keyword research and content implementation, to help your most valuable audience find you online. We will analyze the results of your business's SEO strategy to ensure that your campaign is performing at its best.

From Architecture (IA) to User Experience (UX), we will make changes both big and small to your website to help Google better understand who you are in order to obtain a better ranking position on the organic or unpaid section of the search engine results page.
SEO Services that Grow Traffic & Increase Revenue
If you're looking for serious business growth, SEO or search engine optimization is the strategy for you. Why does it work? Simple! It gets your website rank at the top of the search result page and targets the users that are most likely to convert to your website.

If most of the people don't go over the first page on Google search result page, it means your website is ranked low on Google and the chances of driving traffic there are very slim.

Vice versa, the higher you rank in search results, the more people will be able to see and visit your website. SEO helps your business to reach more customers and earn more revenue.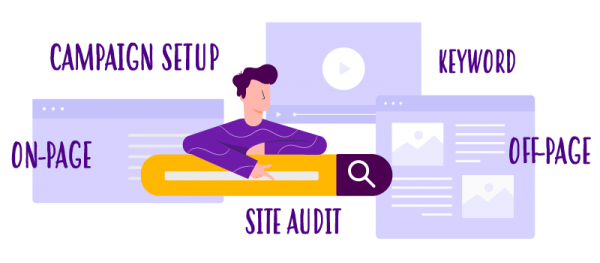 A Proven SEO Management Process
It comprises 8 phases:
Search Exposure, being the leading SEO service company in Malaysia, has the expertise & extensive experience to improve your website's organic performance, brand awareness and target your business-related keywords to rank on the top of Google Search Engine results page.

These are the steps taken to optimize your website search engine:
PHASE 1: SEO Site Audit Analysis
We conduct a thorough analysis and audit of your website to identify more than 55 SEO elements on each webpage of the entire site, from essential on-page elements like title tags to comprehensive sitemaps. We will examine your site and determine exactly where & how your marketing strategy can improve in order to rank better on Google Search Engine Page.

This is a crucial kick-off for every campaign as we have to know the existing problems that your website is facing and to prepare a solution & strategy to improve it.
PHASE 2: Campaign Setup
We then set up and install the essential SEO tools such as Google Analytics & Google Search Console to your website for the tracking of accurate data, traffic performance and conversion goals (sales, enquiry, call, chat, email).

In this way, we show you the changes and improvements to your site after having an SEO service.
PHASE 3: Keyword Research & Mapping
We will begin by doing a deep dive into your company, your website, your competitors and your industry.

Then, we undergo in-depth research and identify the keywords & phrases that associate to your business the most, with a decent search volume and high purchase intention. We categorise them based on themes and target the relevant page on your website. The specific keywords we target help us define your audience and drive valuable traffic to your site.

The confirmed list of the targeted keywords will be also set as a direction for the following SEO optimization process.
PHASE 4: On-page Optimization
This phase involves creating a great meta title, description, H1-H3 tags & image alt tag with a result-proven method to attract potential organic traffic to your website.

Moreover, we will include areas of SEO-friendly URL structure, internal & external linking, broken link, duplication issue, content recommendation and highlight any problems we collect from the SEO Site Audit.
PHASE 5: Technical SEO
Technical SEO refers to the process of optimising your website for the crawling and indexing status. It helps search engines to access, crawl, interpret and index your website without any problems.

With a dedicated web development team, we are able to take care of your technical SEO, helping you to improve your website's SEO-friendliness, optimising page loading speed & meta robot tag, fixing canonical & redirection, implementing XML & HTML sitemap, HTTPS secure site, website structure, mobile-friendliness test, etc.
PHASE 6: Off-page Optimization
This phase aimed at increasing the number of high-quality inbound links to your website, in order to gain authority in Google's eyes.

Some of the tasks include backlink health checking & monitoring, anchor text profile & toxic backlink scanning, disavow spammy backlinks, optimising Google My Business Page (local SEO).
PHASE 7: SEO Content Writing
While search engines use a variety of factors to rank websites and pages, we will not only produce content based on the targeted keywords and phrases but also achieve a real and right piece of content.

This includes creating a user-friendly content framework & plan by identifying your exact audience and their needs & wants. Understanding your audience will help your business determine what kind of content is needed. It will also inform the voice of your content, the right keywords to focus on, and what your unique selling point (USP) is.

In this way, we offer your audience what they are actually looking for and want to buy. Whether you are discussing your company's unique selling point or providing educational content through a blog post, we will provide topic suggestions, professional copy and quality content to drive up not only your website's ranking but also your company's growth.

The goal is to attract more quality traffic from diverse sources, to get repetitive visitors, gain high-authority backlinks and convert a prospect into a customer (leads & sales).
PHASE 8: Monthly Reporting & Performance Analysis
Our Monthly Reporting will include reviewing and analyzing the performance of your website by tracking the right metrics such as keywords ranking, organic traffic, duration spent on the page, bounce rate, devices traffic, domain authority, click-through rate, conversion goals, etc.

We will also share the strategy suggestion to further improve your website's performance and the update on the changes that have been implemented & its improvement.

We emphasize doing this monthly as we want to keep you on track and know what you are paying for.
How Can SEO Campaign Help Your Business Grow
Higher Search Engine Rankings
When you target important keywords correctly, you'll have better placement in results pages. When you find a specific keyword that is important to your business and your industry, you want to target it with your content, your meta tags, your alt tags, and your URL. That means you include that keyword in these important places so that you have the best chance of ranking for it when someone searches the term on Google.

Quality Website Traffic
When you rank highly for an important keyword, you'll get more site traffic. Studies show that the first position on results pages gets roughly 33% of clicks, while the second position receives around 15%, with decreasing numbers from there. The top position truly is a prized location in the search, and if you can get there, you're going to see an increase in site traffic.

Higher Conversion
When you boost site traffic, you'll see an increase in conversions. When more people visit your site because of your high rankings in search results, it means that you'll also earn more conversions. If your page ranks in the first position of organic SEO results, it's there for a reason — you've created a page, like a blog post, that is informative, high-quality, and provides everything that a user is looking for when they search for the targeted keyword. When people click on your page for its high quality, they will be more likely to spend time on your site, and there's a higher possibility that they will purchase your products or services.

Measurable Results
Increased conversions pave the way for a growing business. When your conversions increase, it means your SEO campaign is successfully driving results, like by ranking in high-value search results, and that your business is thriving. The more thriving your business, the more potential it has to grow.

At Search Exposure, we provide SEO reports on a monthly basis that break down the detailed data regarding the success of your campaign in a clean and clear manner. These provide information such as increased search engine positions, traffic, sources, leads sources, custom goals, and more.
Custom SEO Packages at Transparent Prices